Tools for editing:
by @Kirill
ASCII
My personal favourites are the fonts Tiny, Links, Matchsticks, Double Struck and ABC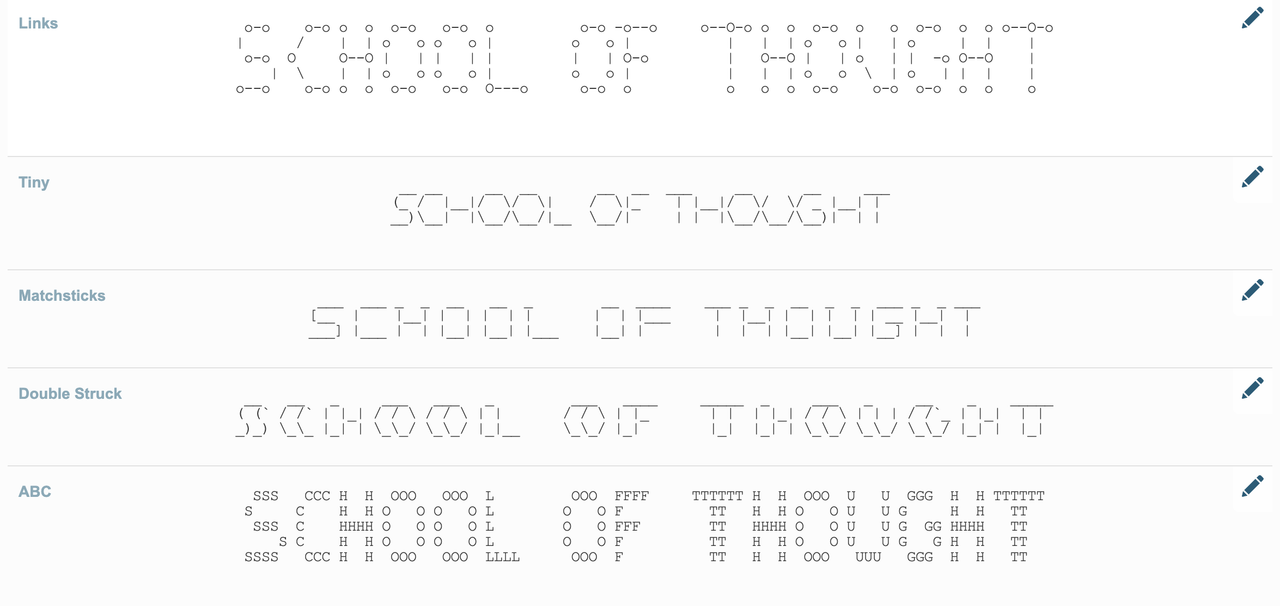 IMAGE
Free website for uploading your images:
3D SCANNING
--Scan your room/3d object/yourself/anyhting with your phone
---
Hi all! I just found a way that you can already do use css! Just go under preferences, and at under Stylesheet URL post a link to a sheet, and it work! I found an old UseMod
?
sheet, and uploaded it on
OurWiki
(
https://ourwiki.swrs.net/uploads/stylesheet.css
). --
MislavZugaj